At Arleen coaches we run day excursions and trips to some of the finest towns and cities in the UK as well as trips to seaside destinations like Devon, Torquay and Pool. Take a look at our schedule below, you are sure to find a destination that interests you.
Due to the Coronavirus pandemic our risk assessment of the day trips we operate has identified some key areas to minimise the risk of transmission of the Coronavirus which will help keep both our passengers and our staff safe.
Please DO NOT travel if you have any of the following symptoms:
• A high temperature
• A new, continuous cough
• A loss or change to your sense of taste/smell
Face masks must be worn at all times while travelling on the coach
Food and drink must not be consumed while on the coach
Couples will be sat on one side of the coach and singles on the other, along with a limit on passenger numbers this will ensure that social distancing can be met. Once given your seat number please proceed to your seat.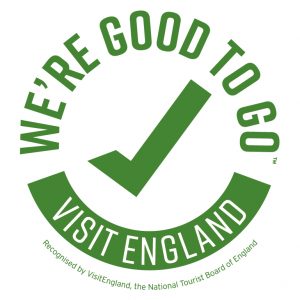 Arleen Coach Hire – Day Excursions 2021
Bridport Market & West Bay
Spring Bank Holiday, Torquay
Ottery Garden Centre & Exmouth
Moreton-in-Marsh Market & Bourton on the Water
Bank Holiday Stratford upon Avon
Forest of Dean and Monmouth
Merry Hill Shopping, Dudley
Gloucester Quays Shopping
Worcester Christmas Market
*PRICE INCLUDES ADMISSION #PRICE EXCLUDES ADMISSION, FULL PAYMENT ON ANY BOOKING.
OFFICE OPEN 09:00 TO 17:00 MONDAY TO FRIDAY
SATURDAY 09:00 TO 13:00
CLOSED SUNDAY
01761 434625.
Burnt House
Harvester
Bath Community Academy
Old Kingsway Post Office
Tile Shop, Moorland Road
Avon Street Coach Park
Bear Flat
Orchard Way, P.S.J
Ashgrove, P.S.J
Arleen Garage
Clandown Corner
Bell Hotel, Radstock
Oasis Bathroom Centre
Westfield Shops
Charlton Cross Roads, M.S.N
Crossways Tavern, M.S.N
Top of Redfield Road, M.S.N
Combers Grave, M.S.N
Welton Rovers, M.S.N
Welton Garage, M.S.N
Thicket Mead, M.S.N
The Fir Tree, Writhlington
The Frome Way, Writhlington
Frome Police Station
Badcox
Frome Old Post Office
Vine Tree
Rodden Road Garage
Frome Railway Station
Mells Post Office
Coleford
Alfords Ridge
Caryes Mead
British Legion
Old Doctors Surgery
Holcombe
Cross Roads, Bus Stop